GIVING BACK IS IN OUR DNA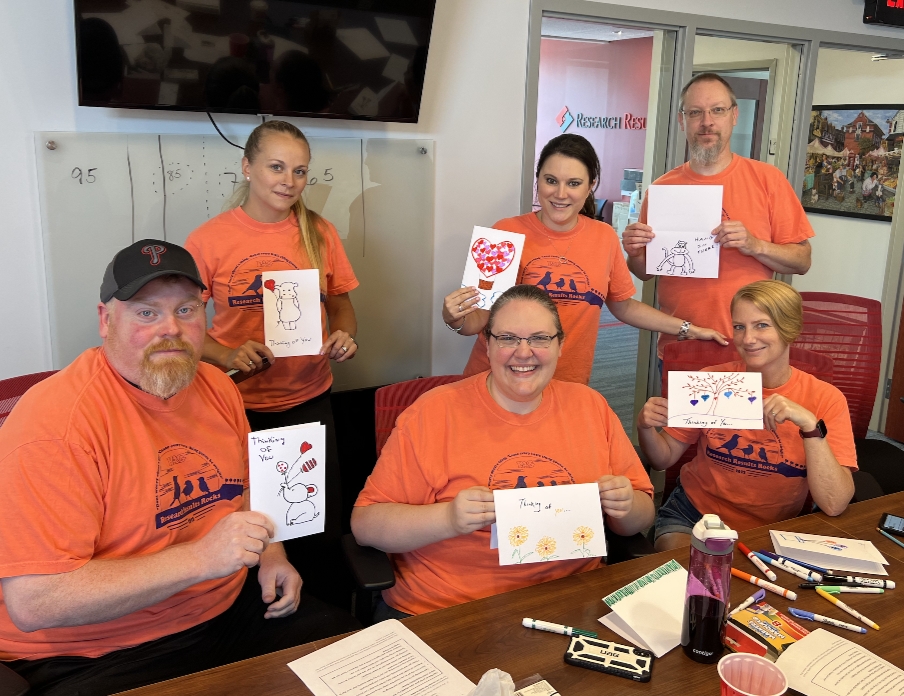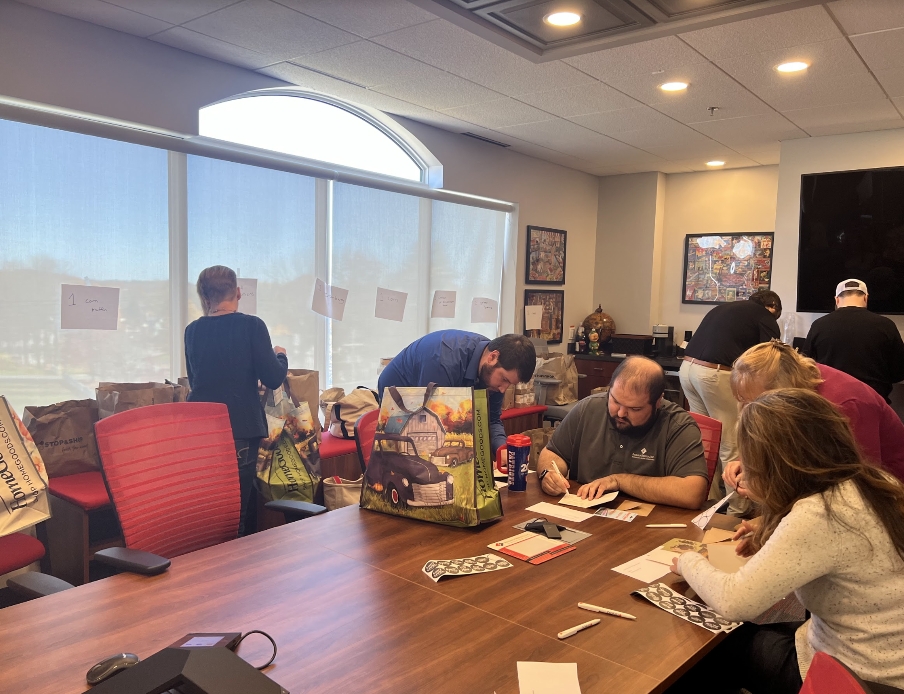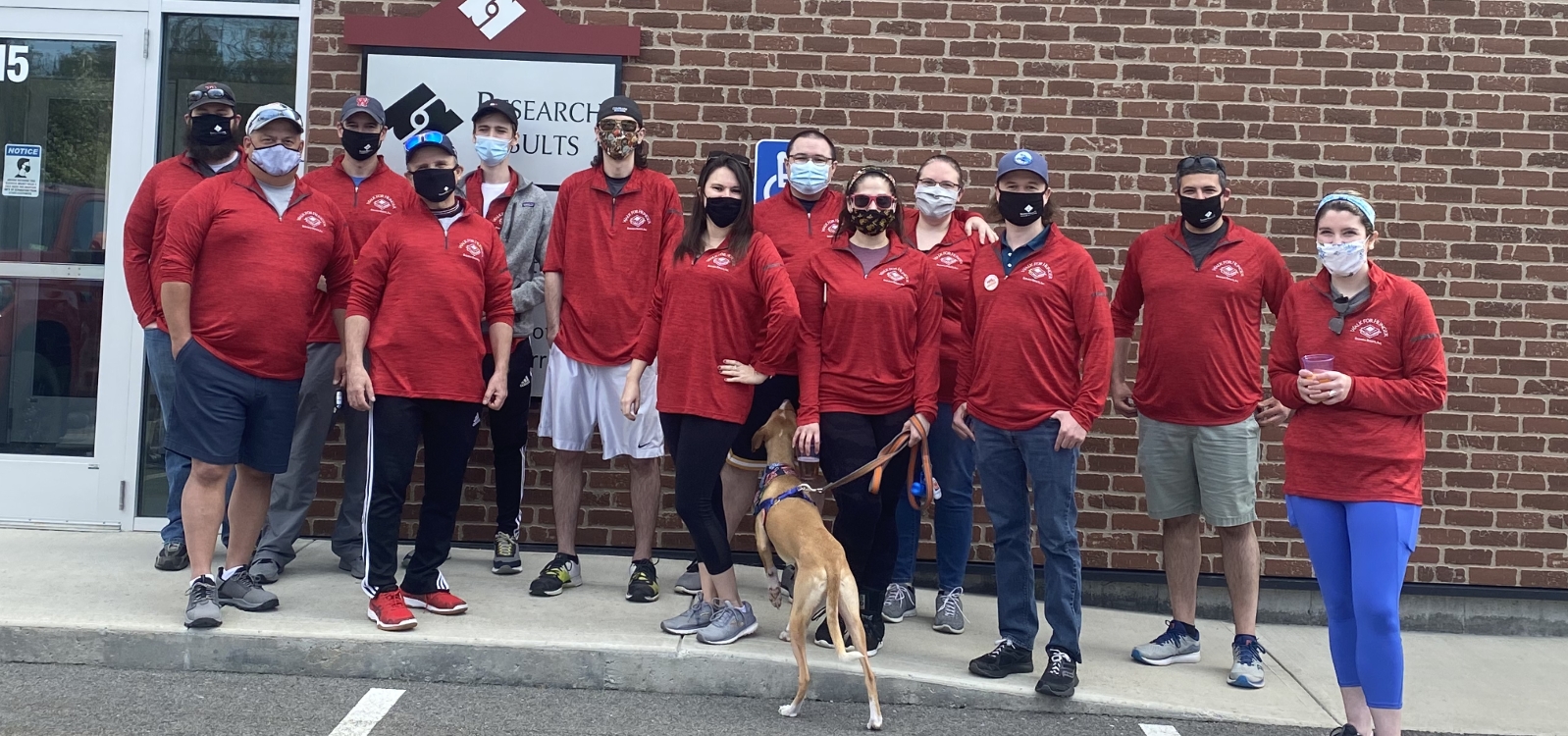 "We've tried to foster a culture at Research Results where we know that any successes are not only ours but belong to all the extraordinary people who've helped along the way. Whether it 's been staff, clients, vendors, friends or our families – all have had a part in the organization's success, and all have their own favorite cause or charity. So, we try to give back in some way to all the important causes for those who've given so much to us. It's been important to us to be thankful for how fortunate we've been."
– John Zarrella
President & Founder, Research Results
We have to be honest here: we give back because we are grateful. But we also do it because we get so much back from our charitable activities. Matt Huegel, Director of Sampling Services, sums it up perfectly: "Our charitable events are one of the most gratifying and fulfilling aspects of working at the company. The commitment to our community is unique to RR, and well above and beyond any other companies I've worked for. It feels great knowing we're helping people in need while building deeper bonds with our colleagues."
That's why the Marketing Research and Insights Excellence Awards powered by Quirks chose Research Results as the Market Research Education Foundation Philanthropic Company of the Year in 2020. We may be small, but we are mighty!
This award is given to the marketing research company that leads by example in the giving of time and financial resources in relation to the size of their organization.
Since our founding, it's been a core principle of our organization… We've been giving back for more than 35 years, and here are some of our philanthropic efforts:
• June 2023: During our all company summit, we included a day of service. We worked at Coggshall Park, and at the Fitchburg Public Library, two causes close to John Zarrella's heart, as they are cornerstones of the Fitchburg Community
• May 2023: Over the course of May the team participated in the Marketing Research Education Foundation MREF's Race Around the World. Together, we went almost 7,000 miles! We even had 20 people do 50+ miles. As John Zarrella sponsored our team for $1/per mile, that's a lot of money raised! It was a fun time, but even better it raised money for vulnerable children around the world.
• November 2022: We had a Day of Giving. Research Results gave all team members $200 to donate to the charity of their choice.
• November 2022: Research results collected money, then put together and delivered 80 Thanksgiving meal kits to the Fitchburg Veterans Council.
• September 2022: We included a Day of Service in our Annual employee summit. This year, our team members moved furniture at a local Boys and Girls Club, painted at the YMCA and the Girl Scouts Camp, and created greeting cards to be mailed to homebound senior citizens.
• September 2022: We raised over $10,000 for Karing 4 Kidz to provide nutritional, nonperishable food to less fortunate elementary school kids for weekend meals during the school year.
• June 2022: Our founder John Zarrella was honored as The Heart of New England Boy Scout Council Citizen of the Year.
• May 2022: Research Results joined with MREF Race Around the World for Education. We held a daily lunchtime walk for those in office, got our offsite team involved, and raised over $8,000 through a $1 per mile sponsorship the company offered. Overall, we came in second for number of miles. But we were still very proud because the first-place company was more than 5X our size!
During the pandemic, many charitable events were postponed, but we still did what we could:
• November 2021: We provided 90 Thanksgiving meal kits to the Fitchburg Veterans Council.
• September 2021: We completed a fundraising drive for the North Central Massachusetts Faith-Based Community Coalition. We raised close to $10K with Research Results matching donations with a dollar for dollar match, covering one entire month of their operating expenses!
• May 2021: Research Results participated in Project Breads Walk Against Hunger where we were one of the top 10 fundraised in the entire state. With our company match, raised over $12K!