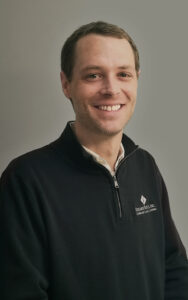 We are pleased to announce that Nick Shoemaker is the recent winner of the Radical Resourcefulness Initiative (RRI) Award, recognized for Innovation and Collaboration.
"Nick and a co-worker collaborated to create a next-level respondent experience for a shelf test conjoint project. The design and concept developed on this proof of concept will create a great foundation for additional projects in the future" noted Matt Steidler, Chief Technology Officer, Research Results who nominated Nick for the award.
The RRI Award recognizes a Research Results employee who goes above and beyond with effort or contribution that makes a notable, positive impact and reflects the recognition criteria – Clients First, Innovation, Collaboration, and Leadership.
Congratulations to Nick and thank you.