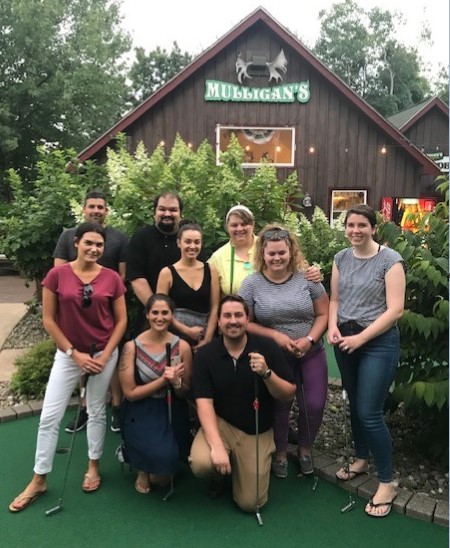 Research Results enjoyed another Newbie Night Out to welcome the newest Project Manager, Neiva LaBrecque.
The RR project managers split into two teams and kicked off the night with a round of mini-golf at Mulligan's in Sterling, MA. It was a great after work event for some friendly competition and team bonding!
The night concluded with dinner and drinks at 110 Grill in Leominster, MA. Research Results is excited to have Neiva join the Project Management team and to be officially part of the RR family!